With timely rain and perfect weather the 2016 season is off to a fantastic start. Peas, lettuce, kohlrabi and kale are emerging from the soil!
Planting of one section is complete.
Trellis system for peas. Makes them easy to pick.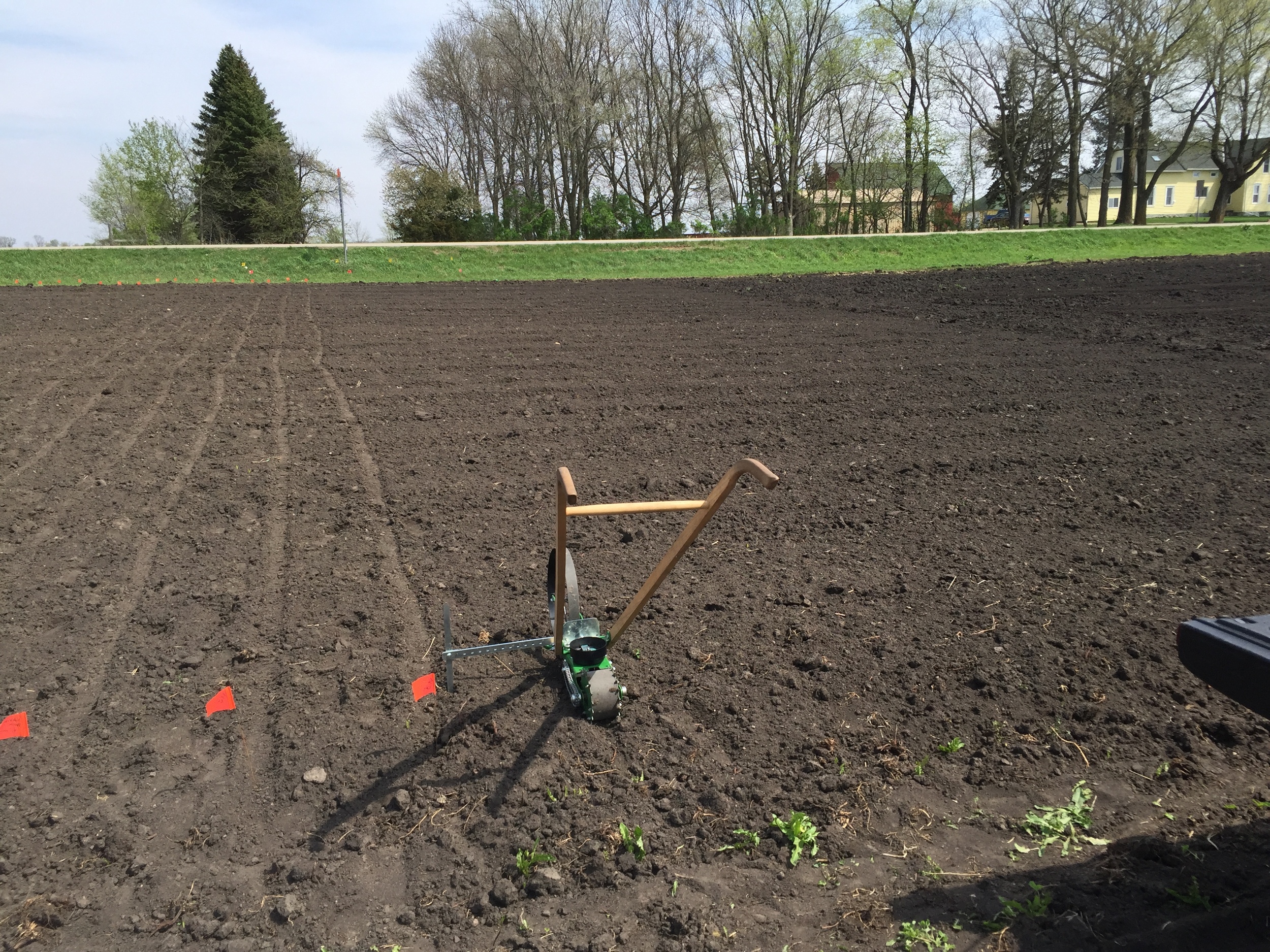 My trusty Hoss Tools seeder hard at work.
The tiny plants in the center are baby lettuce.
Kale emerging from the ground.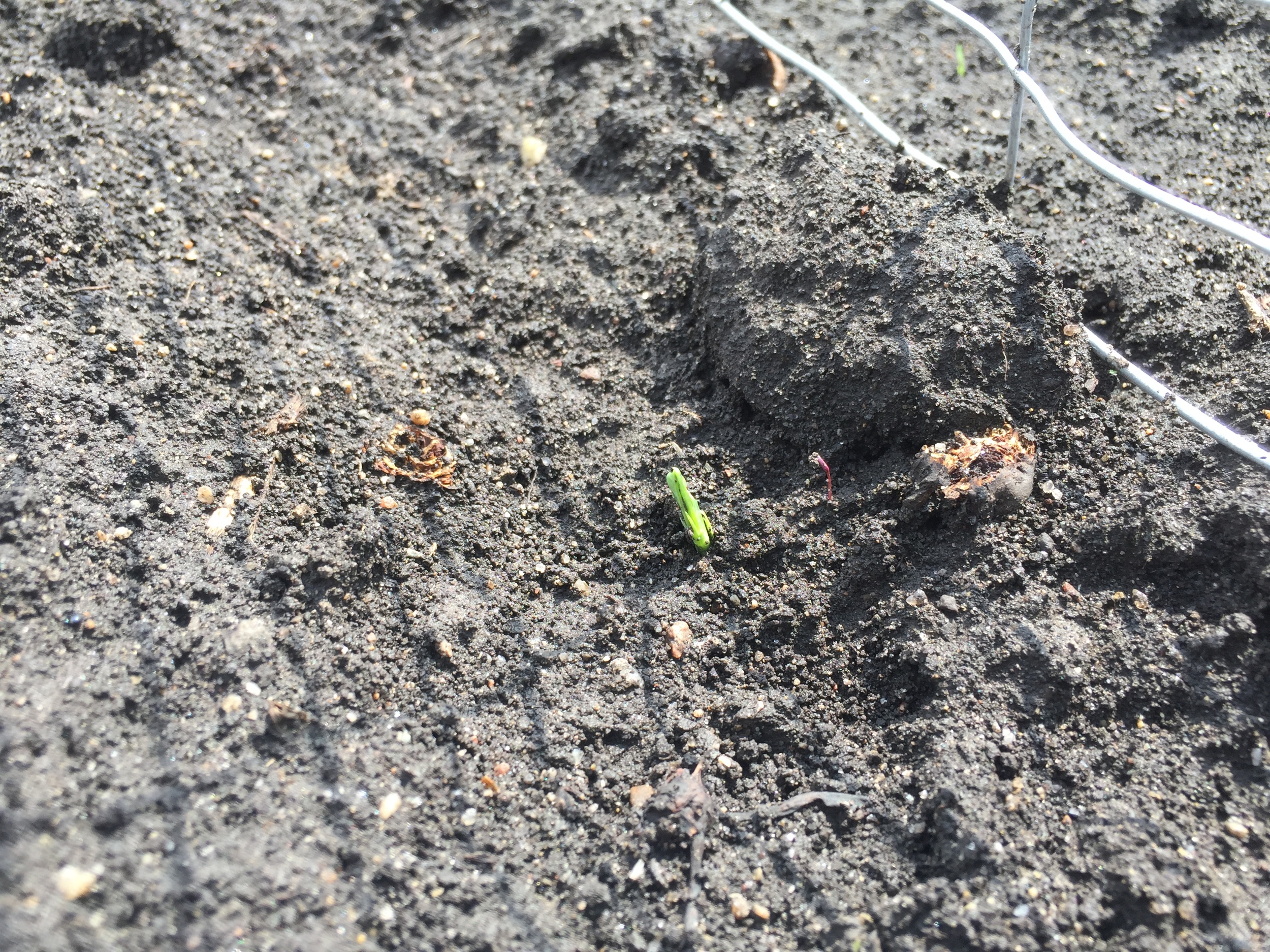 Center: a pea emerges from the ground.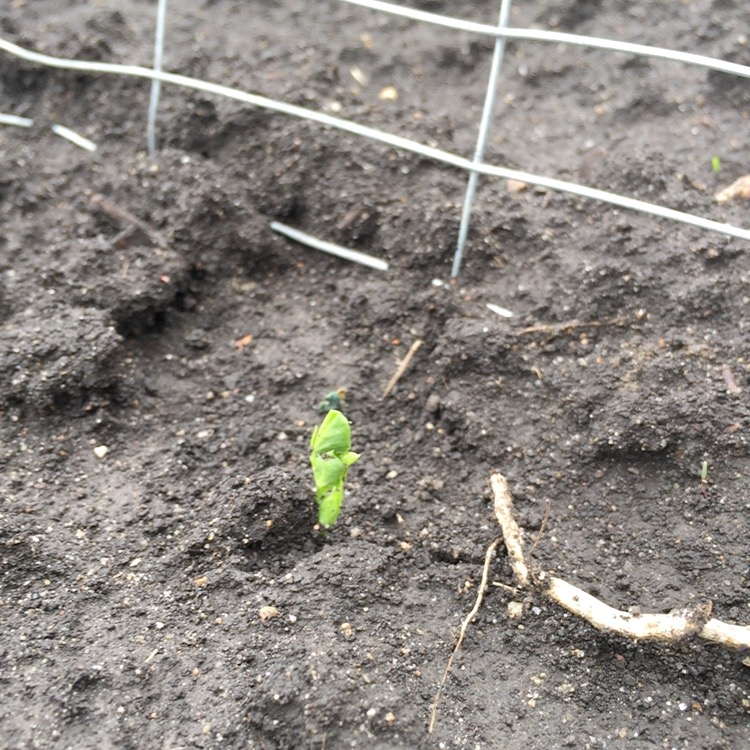 A day later, the same pea looks more like a plant.
A group of kohlrabi emerge from the ground.